Characteristic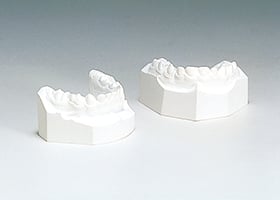 Uronic acid, which is a constituent sugar of alginic acid, has one carboxyl group per unit with a high ion exchange property. Binding with various cations generates unique alginate salts.
Application
Potassium Alginate functions as a thickener, gelling agent, and a possible new material substituting for sodium alginate.
For low salt diets and sodium intake suppression, potassium alginate is in more demand than sodium alginate.
Suppression of Abnormally High Blood Pressure
Due to its use in health food, attention has been focused on the bioactivity of potassium alginate. Alginate is a natural dietary fiber and is excreted without being digested, but has an effect within the body by ion-exchanging with cations prior to discharge.
Selection Guide (Typical Products)
Products listed above are typical grades only and other grades are available.
Appropriate products would be proposed after consultation.
Product list
Documents
Safety Data Sheet
Under construction
Inquiries about the products